Free Service Since 1959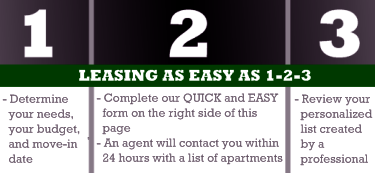 Agents in Cool Springs Ready to Search for you!
Join us on our social networks!
|
|
Nashville Apartment Living
Craigs Listings
Office Address: 206 Donelson Pike Nashville,TN 37214
The Apartment Selector Process Cool Springs Cool Springs apartments for rent
MISSING: ../inc/Nashville-9center-content.inc
Start Your Search
Vacancy Information Form!