Free Service Since 1959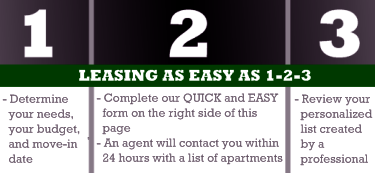 Agents in Old Hickory Ready to Search for you!
Join us on our social networks!
|
|
Nashville Apartment Living
Craigs Listings
Office Address: 206 Donelson Pike Nashville,TN 37214
The Apartment Selector Process Old Hickory Apartments in Old Hickory
Looking for apartment rentals!
Look up by Price and Location
Start Your Search
Vacancy Information Form!