Free Service Since 1959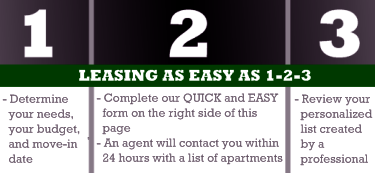 Agents in Charlotte Ready to Search for you!
Employment Opportunities: Learn about a career in apartment locating. Call (980) 255-8194 or visit our website at Learn more now!
Join us on our social networks!

|
|


Charlotte Specials
Craigs Listings

The Apartment Selector Process Charlotte UNC at Charlotte
Start Your Search
Vacancy Information Form!