Free Service Since 1959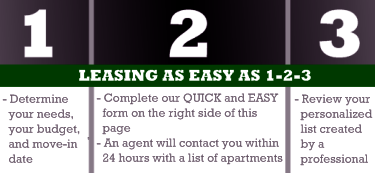 Agents in Galveston Ready to Search for you!
The Apartment Selector Process Galveston Galveston College
Join us on our social networks!
|
| |
Houston Apartment Living
Craigs Listings
Houston Apartment Selector is offering our free service, just complete the form to get started.
Start Your Search
Vacancy Information Form!
Rental facts