Free Service Since 1959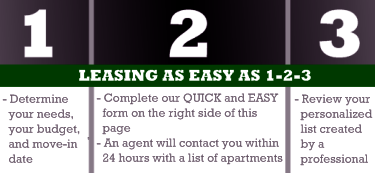 Agents in Kansas City Ready to Search for you!
Featured Agent:
Diane Bruns
816-529-1891



Featured Agent:
Jennifer Garrett
913-558-6240





ATTENTION INVESTORS & OWNERS!
We have renters right now for 2, 3, & 4 BR Townhomes, Condos, Duplexes and Single Family Homes in the Kansas City Metropolitan area.
The Apartment Selector Process Kansas City Apartments near Childrens Mercy Hospital
MISSING: ../inc/KansasCityarea-9center-content.inc
Start Your Search
Vacancy Information Form!